Honors for Pampa High School Class of '57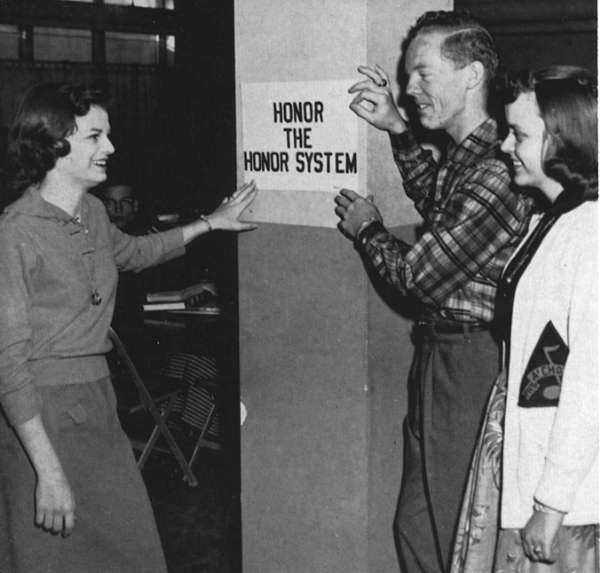 National Honor Society- Left, Jackie Bourland, president, Malcolm Brown, vice-president, and Delma Franklin, secretary.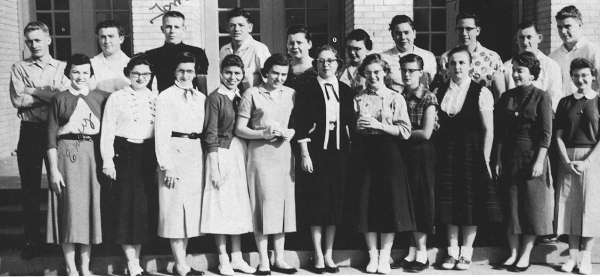 Seniors elected to the Honor Society.


Front row- Evelyn Haymes, Sarah Harnly, Beth Spencer, Zelma Franklin, Martha Shewmaker, Marilyn Wells, Dorothy Ayres, Jo Crinklaw, Virginia Irwin, Ruth Adcock, and Wadene Thomasson
Back row- Ned Moyer, Tommy Allston, Tommy Murray, Bill Conway, Judy Neslage, Vicky Osborne, J.B. Copeland, Tony Oates, Gary Pinson, and Kenneth McWaters.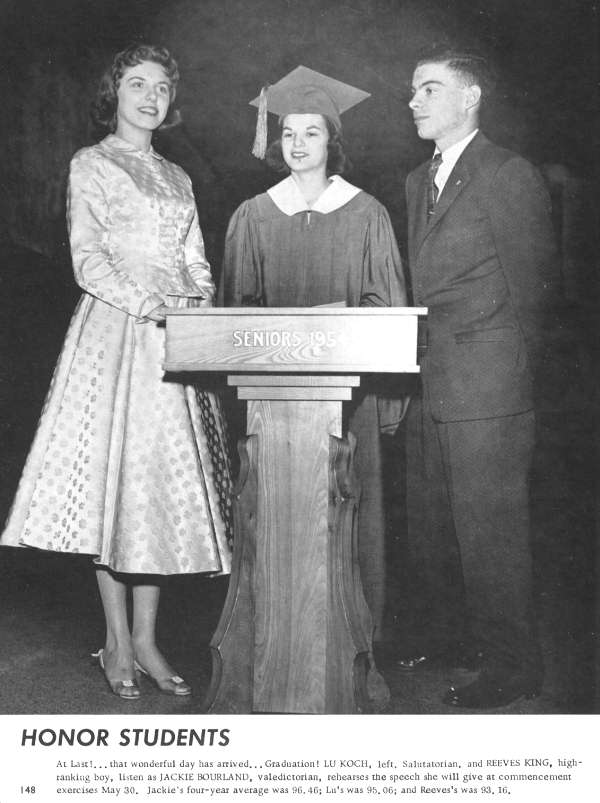 Left to right- Valedictorian Jackie Bourland, Salutatorian Lu Koch, and High-Ranking Boy Reeves King



Click here to return to HOME page HOME