R. Malcolm Brown, Jr.
visits
The Holiday House
as it
Celebrates 50+ Years
with
Ralph Moreland !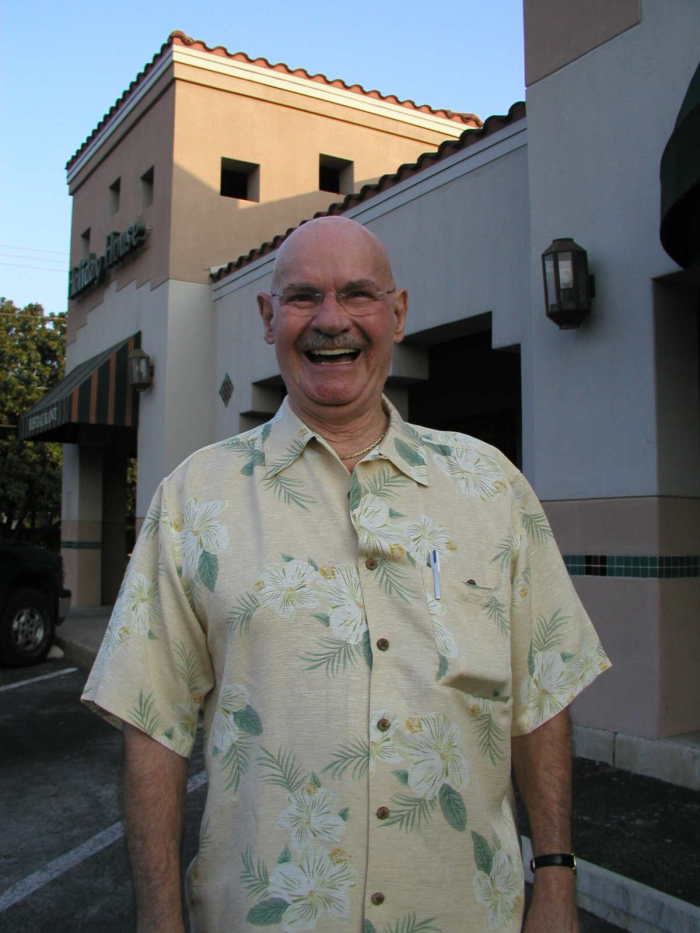 All photos are copyrighted. Contact me at rmbrown@mail.utexas.edu for permissions.
If you would like to contact Ralph visit: rmoreland@austin.rr.com

The Story
Nearly 50 years ago, Ralph Moreland set out to bring a new type of eating establishment to the fair city
(then=town) of Austin. Char-broiled, 'Flame Kissed' delicious burgers, fantastic onion rings and fries and other goodies! Well, this happend and guess what? Ralph Moreland is famous, not only in Austin but all over the State! At one time he owned and operated more than 28 restaurants. Now he is in a more relaxed mode and devotes a great deal of his attention to the wonderful Holiday House Restaurant in Terrytown in West Austin (2425 Exposition). I would venture to guess that hardly anyone in Austin my age has NOT visited a Holiday House! Well, that means literally hundreds of thousands of Austinites.
So, here's to you, Ralph, for bringing top notch eating to Austin. Hey, on top of that you're a NICE PERSON!
CONGRATULATIONS on more than 50 years of dedicated service to Austinites in the restaurant business. I dare say that most of the City's REALLY important business gets done over coffee and breakfast at the Terrytown Holiday House. Well, READ more about this Austin phenomenon below. I visited the Holiday House recently and got some great shots of Ralph, his loyal staff, and the menus, etc. ENJOY! Man, I am now salvating over a cup of coffee and the two eggs over medium with sausage, hash browns, white toast, and salsa!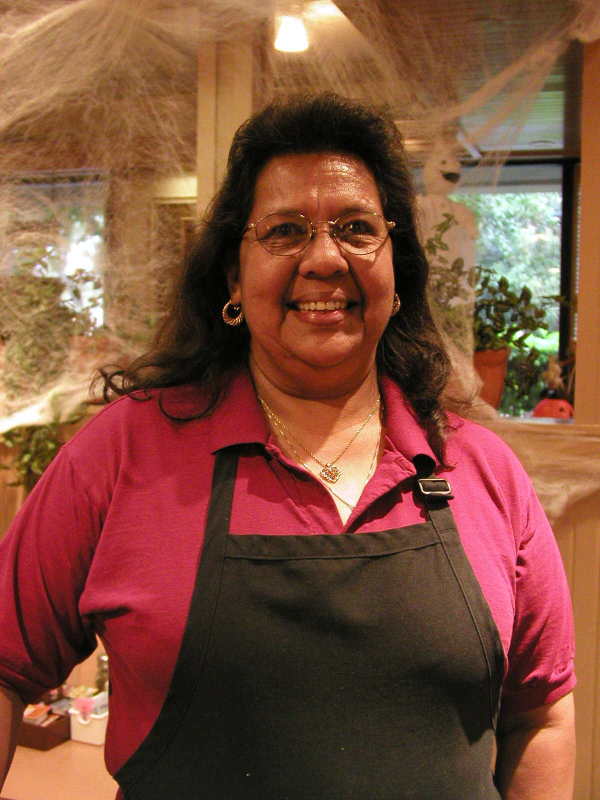 Here is MARY. She has worked with Ralph for more than 30 years! I truely enjoy seeing her lovely face and greeting everytime I come to the Holiday House. Congratulations, Mary, on so many good years of service to the Holiday House!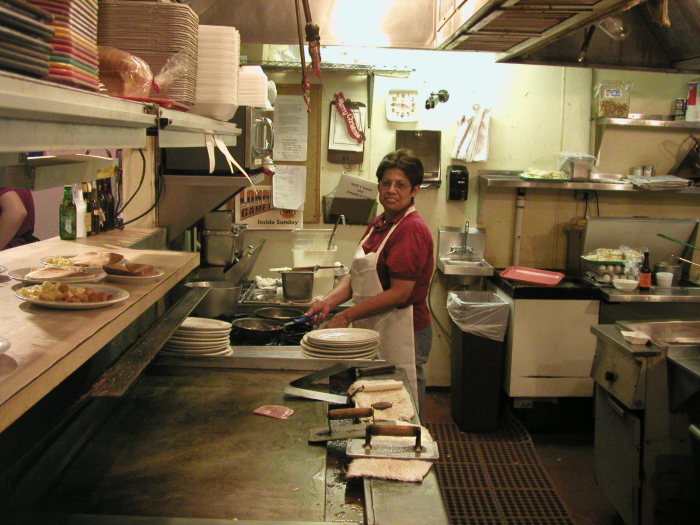 Now here is another 'old timer' you ususally do not see. This is CONNIE who works preparations in the kichen. She has been with Ralph and The Holiday House for more than 34 years. Congratulations, Connie. Now just lookikng at my eggs and hash browns on the counter there makes me want to get right back to my booth and GET STARTED!

---

Now below you will see some thumbnails of the interior of the restaurant as well as other really great people who work there including, Cindy, Araceli, Sallie, Prescilla, and Juanita. Not pictured but who have worked for Ralph for many years include Peter Martinez and Dorothy Burton, both outstanding cooks. I hope you will enjoy this tour back in time, but in the PRESENT, get down to the Holiday House and have a fine meal. Visit with friends, and you will truly remember the experience!
---

P9294166.jpg
63.06 Kb


P9294169.jpg
89.78 Kb


P9294171.jpg
94.63 Kb


P9294173.jpg
51.62 Kb


P9294174.jpg
101.64 Kb


P9294175.jpg
103.31 Kb


P9294176.jpg
70.66 Kb


P9294177.jpg
99.69 Kb


P9294178.jpg
105.59 Kb


P9294179.jpg
80.19 Kb


P9294180.jpg
49.96 Kb


P9294181.jpg
88.28 Kb


P9294182.jpg
47.88 Kb


P9294183.jpg
99.79 Kb


P9294184.jpg
105.24 Kb


P9294185.jpg
50.25 Kb


P9294186.jpg
66.18 Kb


P9294187.jpg
102.20 Kb


P9294188.jpg
82.65 Kb


P9294189.jpg
102.63 Kb


P9294190a.jpg
76.96 Kb


P9294191a.jpg
93.30 Kb


P9294194.jpg
70.26 Kb


P9294197.jpg
65.93 Kb


P9294198.jpg
101.85 Kb


P9294199.jpg
97.17 Kb
---