Lady Bird Johnson Wildflower Center
photos by R. Malcolm Brown, Jr.
permission required to use photos.
Contact: rmbrown@mail.utexas.edu
---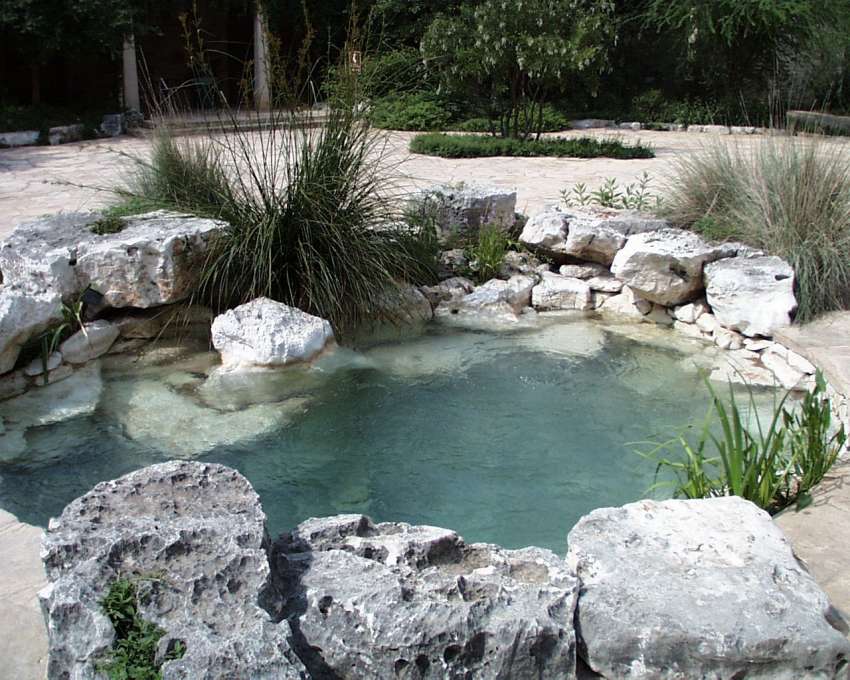 Photo Number 38. This is a simulated account of Barton Springs or one of the aquifer springs of the Balcones Escarpment. It is really well done and occupies the center of the plaza. This is a focal point for any who visit the Center. Once can just imagine what these natural springs must have looked like when the first white settlers came upon this region.
---
Return to RM Brown's version of Lady Bird JohnsonWildflower Center Main Page- Click HERE
Return to R. Malcolm Brown's Personal Homepage-Click HERE
Lady Bird Johnson Wildflower Official Main Page- Click HERE