Lady Bird Johnson Wildflower Center
photos by R. Malcolm Brown, Jr.
permission required to use photos.
Contact: rmbrown@mail.utexas.edu
---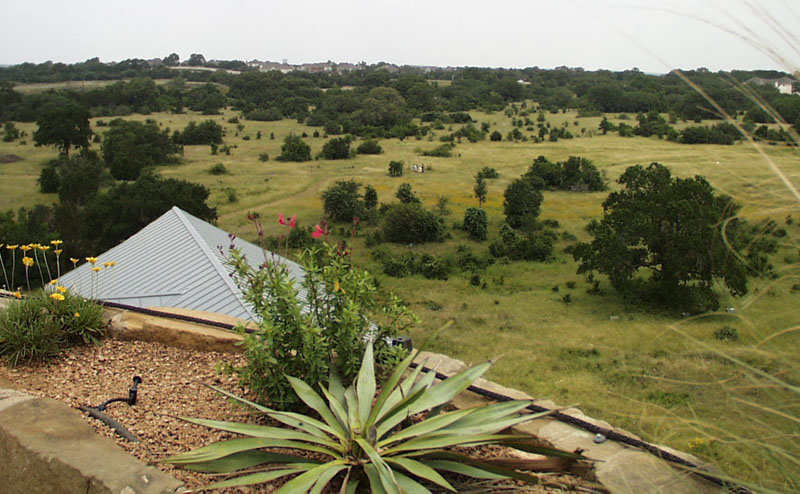 Photo Number 33. View from the tower looking northward. Notice the people in the wildflower meadow. Also, take a look at the native vegetation growing in the beautifully designed beds which are a part of the tower.
---
Return to RM Brown's version of Lady Bird JohnsonWildflower Center Main Page- Click HERE
Return to R. Malcolm Brown's Personal Homepage-Click HERE
Lady Bird Johnson Wildflower Official Main Page- Click HERE