Lady Bird Johnson Wildflower Center
photos by R. Malcolm Brown, Jr.
permission required to use photos.
Contact: rmbrown@mail.utexas.edu
---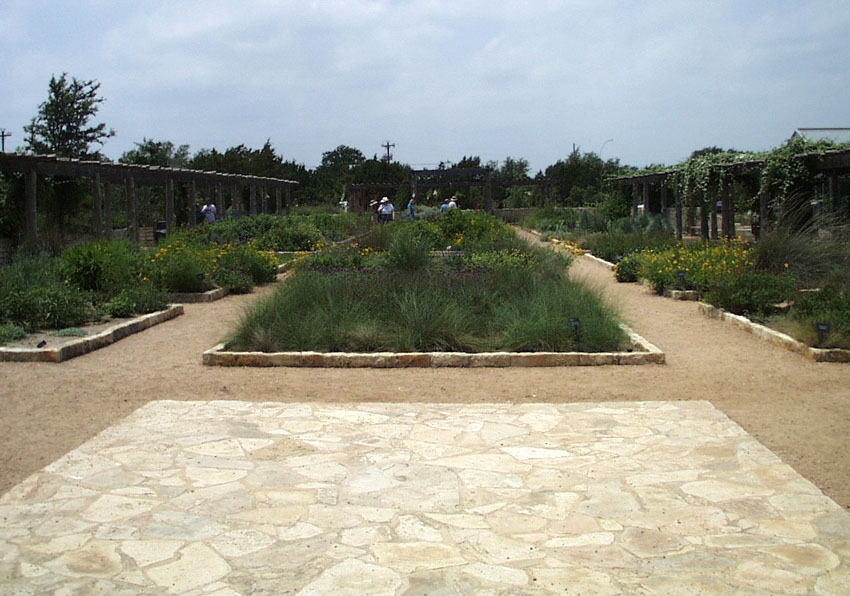 Photo Number 22. A spectacular view of the trial gardens looking west. Note the symmetry of design and the colorful Texas limestone in the foreground. All of the trial garden beds are easily accessible for viewing and photography, a feature which is pervasive throughout the gardens of the Center.
---
Return to RM Brown's version of Lady Bird JohnsonWildflower Center Main Page- Click HERE
Return to R. Malcolm Brown's Personal Homepage-Click HERE
Lady Bird Johnson Wildflower Official Main Page- Click HERE