Lady Bird Johnson Wildflower Center
photos by R. Malcolm Brown, Jr.
permission required to use photos.
Contact: rmbrown@mail.utexas.edu
---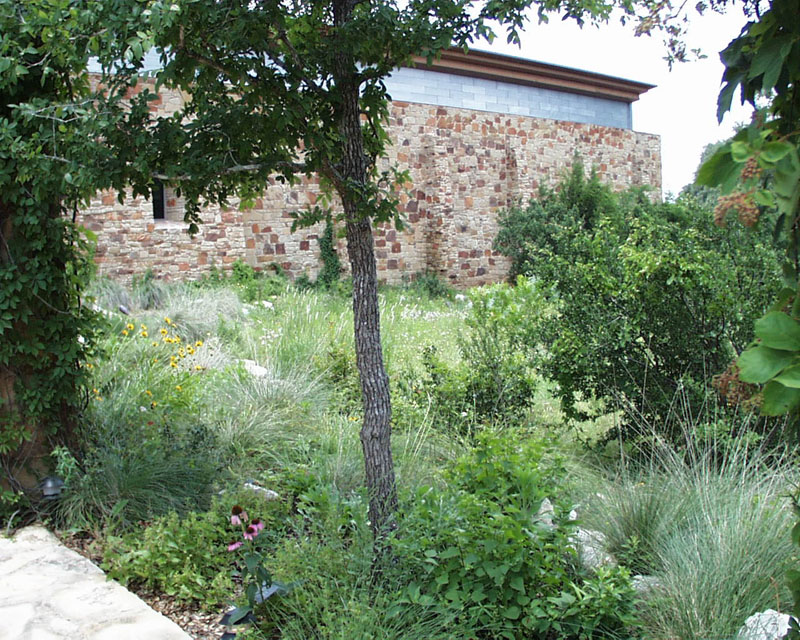 Photo Number 21. This is a view looking toward the auditorium which comfortably seats over 200 people. Exciting lectures on wildflowers, gardening, nature are presented here in this very modern, high-tech auditorium.
---
Return to RM Brown's version of Lady Bird JohnsonWildflower Center Main Page- Click HERE
Return to R. Malcolm Brown's Personal Homepage-Click HERE
Lady Bird Johnson Wildflower Official Main Page- Click HERE