Mount Fuji
at Dawn
January 1, 2001
First Light of the New Century over Japan!
Photos from the summit of Kajiwara Mountain
near Shizuoka, Japan
---

The Story

Last year I had a most unusual experience. I was visiting my colleague and friend, Tetsuo Kondo who lives in Shizuoka. He had been wanting to show me Mount Fuji but most of the days were somewhat cloudy and hazy. In late December, 1999 a beautiful day presented itself and Tetsuo and his family said, "Let's go visit Fuji!" It was late in the afternoon, and as we headed for the Tomei highway, it was apparent that we would not be able to get close to Mount Fuji before sunset. Thus, I started looking for some local mountain tops nearby where we could possibly drive to so that we could witness the sunset. I spotted this bald mountain with a lonely tree on top and said to Tetsuo, "See that mountain nearby with the tree on top. Let's see if we can find a road to the summit." He had never visited this mountain. We later came to learn that it is Kajiwari Mountain named in honor of a Samurai who had visited this site often (see the cards and storys in Japanese below). Anyway, after searching small alleys and side roads, we were so lucky! We found the road to the top! Once there, we witnessed the most beautiful sunset that evening. It was so beautiful that we vowed to get up before dawn the next day and see the sunrise. Obviously, I had my Olympus C-2000z digital camera with me and captured many hundreds of shots in the evening and the next morning.
Returning to Austin, I was so inspired by this site and the sheer luck and fortune at finding it that I conceived of a theme for my new audio CD album. I love Japan and her people so I wanted to find something that really expressed the true spirit of Japan. I named my album, "Mount Fuji Beckons". On the cover of the CD is the site from the summit of Kajiwara Mountain. You can access my website to see the CD and to play some mp3 samples. Just click on: novelmusic.com
Well, on the visit the next year to Japan in December, 2000, the Kondo family and my wife, Ann decided to revisit Kajiwara Mountain and witness the first light of the new century to reach Japan on January 1, 2001. What you see below are some scenes from that first day of the year. Again, the view was magnificent! This time, though, there were hundreds of people who had walked and driven long before dawn as did we, to reach the summit to watch the sunrise. I was a truly beautiful site, and I recreated my 1999 view by taking my CD album on top of Kajiwara and made a photo of this in the foreground with the real Fuji in the background (see thumbnail # 340a). We celebrated the sunrise with handwarmers as it was quite chilly that morning. Tetsuo also brought along a bottle of champaigne to celebrate the new century. I shall never forget this wonderful experience. It only amplifies my sincere feelings about Japan and her people. Thank you Tetsuo, Chie, and Kazuki! I hope you will enjoy this and other photo essays on Japan. See the following if you are interested: Mount Fuji from Tanuki-ko Lake as well as some photos of delicious Japanese Food. Also for a fantastic view of Lake Mead from 39,000 feet aboard American Airlines Flight 60 from Tokyo to DFW, click HERE!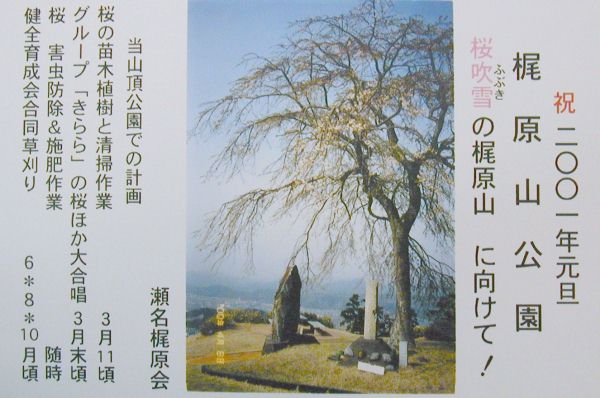 ---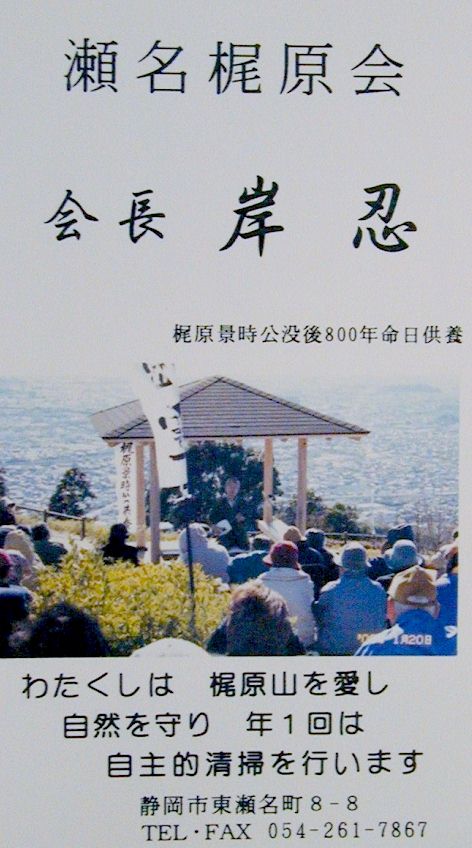 Page 1 of 1

---
Created, January, 2001
Return to RMB Personal Homepage, click HERE