My Dedication

to

William Thomas "Bill" Atkinson

_______________________________________________________________________

May 11, 1939

July 28, 1998

<

Music " To Bill" composed in his honor, by R. Malcolm Brown, Jr.

is now playing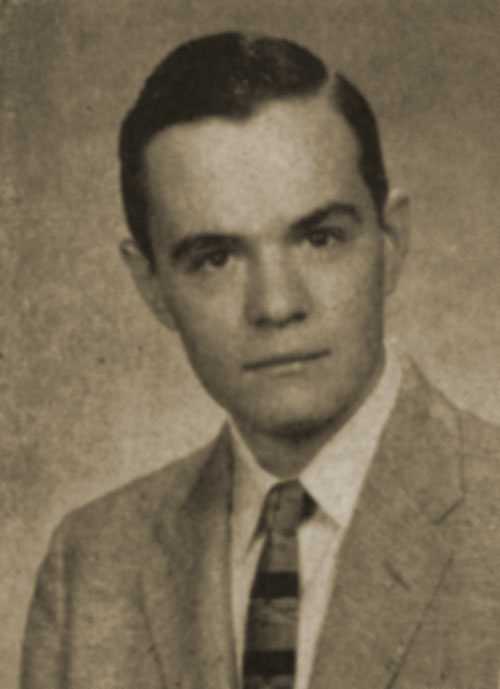 Bill Atkinson was my best friend. We grew up together in Pampa, Texas. Even as babies, we played in the same pen and our families (Chris and Crawford Atkinson, 1110 Charles Street, Malcolm and Clementine, 1108 Charles Street) were best friends. Bill and I went to grade school together, as well as Junior High and High School. While in Pampa High School, Bill Atkinson singlehandedly raised the funds for the Inez Carter Center. He was very active in civic affairs, even as a young student.
Bill and I made the decision together to attend the University of Texas and were freshman roommates in the Bridgeway Dorm. Bill and I pledged the same fraternity, Acacia, on 2610 Rio Grand Street. It was there that I had a blind date with Ann Callaway, and Bill was the best man at my wedding on August 26, 1961.
Bill and I graduated the same year from UT-Austin (1961), and he received a bachelor of business administration degree. I continued in graduate school at UT, and Bill returned to Pampa where he was president of Motor Inn Auto Supply in Pampa and Amarillo for twenty years.
Bill had many honors, was secretary of the Pampa Rotary Club and Pampa Youth Center as well as director of the Top O' Texas Rodeo Association, American Red Cross, Pampa Country Club, and Automotive Wholesalers of Texas. He was also president of Pampa Club and was an adviser for ISTI Waco as well as a member of the Amarillo Rotary Club. He was a member of the B.F. Goodrich National Tire Council and Walker National Distributor Council.
Bill was a former member of the First United Methodist Church in Pampa and chairman of the First Christian Church of Pampa. He was also co-founder of Trinitiy Fellowship of Amarillo and was an adult Bible teacher for fifteen years. Bill was active as a youth baseball coach for ten years and a soccer coach for five years.
Bill is survived by his wife, Barbara Ann Dean of Arlington, Texas, his former wife, Sue, of Amarillo, Texas, a daughter, Julie Seemans, of Amarillo; two sons, William Jarett Atkinson and Richard Grant Atkinson, both of Amarillo, a step daughter, Misty Dean Scott of Amarillo, four stepsons, William Dean of Amarillo, John Dean of Houston, James Dean of Overland Park, Kansas, and Patrick Dean of The Colony, and nine grandchildren.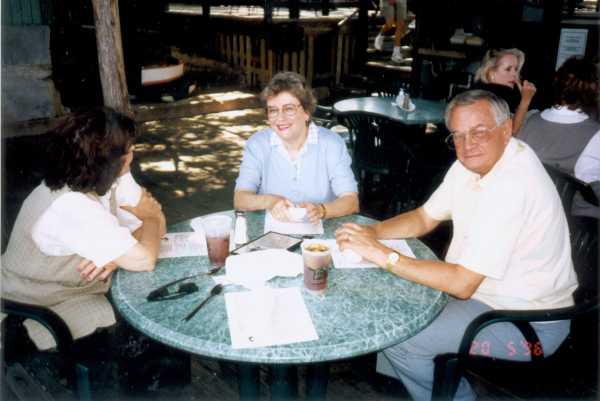 Here is a photo made in May, 1996, the last time I ever saw Bill. He and Barbara had come to Austin and dropped by to visit Ann and me. We went to the Lakeview Cafe for dinner that evening.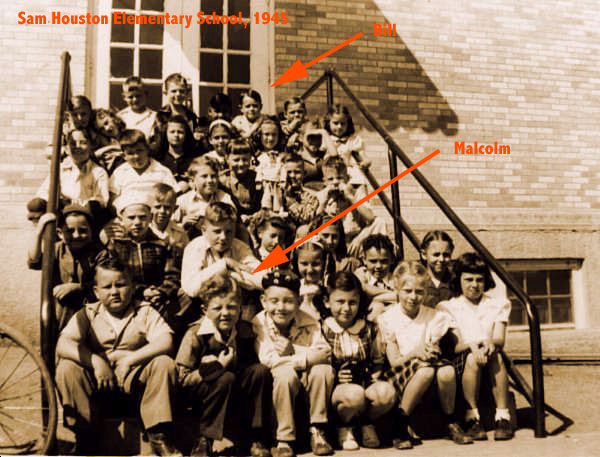 This is a photo made of our first grade class at Sam Houston Elementary School. Malcolm and Bill are indicated! Those were the days!



Bill, you will be missed!

your friend, Malcolm
---
Return to R. Malcolm Brown's Personal Homepage- Click HERE