Aspen Center for Environmental Studies
Take a tour of Hallam Lake!
Follow the on-site markers and see what we have seen
of this marvelous place!
To learn more about ACES, please click
on their main URL HERE!

Ann and I Welcome you to Aspen, Colorado and ACES!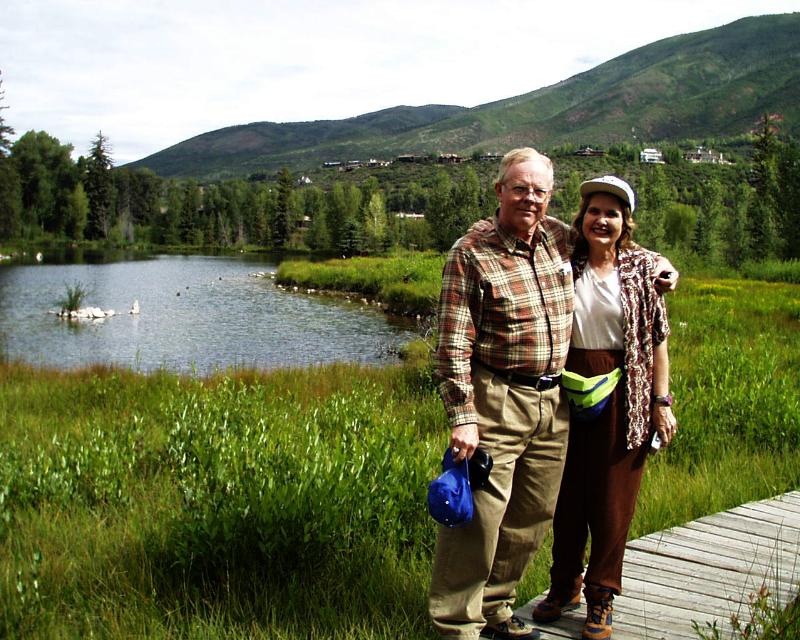 THE STORY
Ann and I have fallen in love with Aspen in the summer! Sure, we all know this is a great place for skiing in the winter, but what about the summer? Since I was a boy, we have traveled through Aspen en route to Coulter Lake Guest Ranch in the White River National Forest about 19 miles north of Rifle, Colorado. After a long trip from my hometown of Pampa, Texas, and an exhilirating auto trip over Independence Pass (12,093 feet about sea level), we would always go through Aspen. In those days (1948), Aspen was a very small town, but the scenery was magnificent. To make a long story short, these boyhood memories have never left me, and we usually now spend at least one week each summer in Aspen.
What is so unusual about this, is in spite of our seemingly pretty good knowledge of Aspen and surrounds, we never knew about ACES until the summer of 1999! Just 3 blocks from the Molly Gibson Lodge where we usually stay, is this fantastic lake and environmental studies center known by the acronym, ACES (Aspen Center for Environmental Studies). Well, by now if you have visited my webpages, you know that I always take my camera with me, and a visit to ACES has been no exception!
For the past 3 years, I have been meaning to get a story about ACES on my website, so here goes! No one should ever visit Aspen without visiting ACES.
---

Here we are welcomed by Tom Cardamone, Director of ACES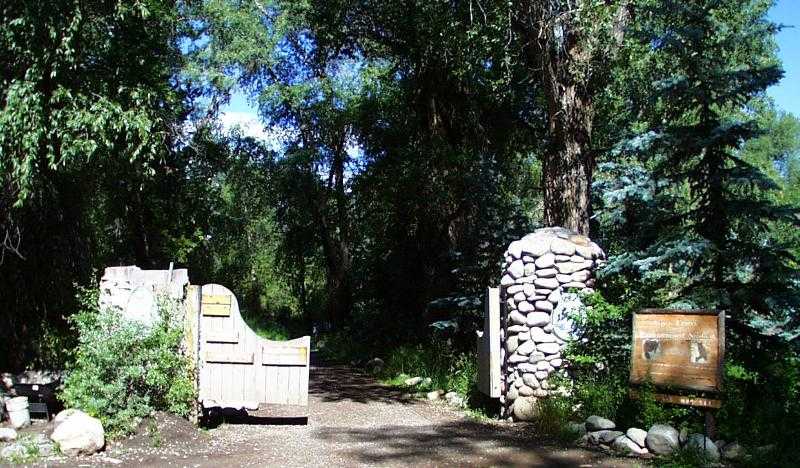 Here is the front entrance for ACES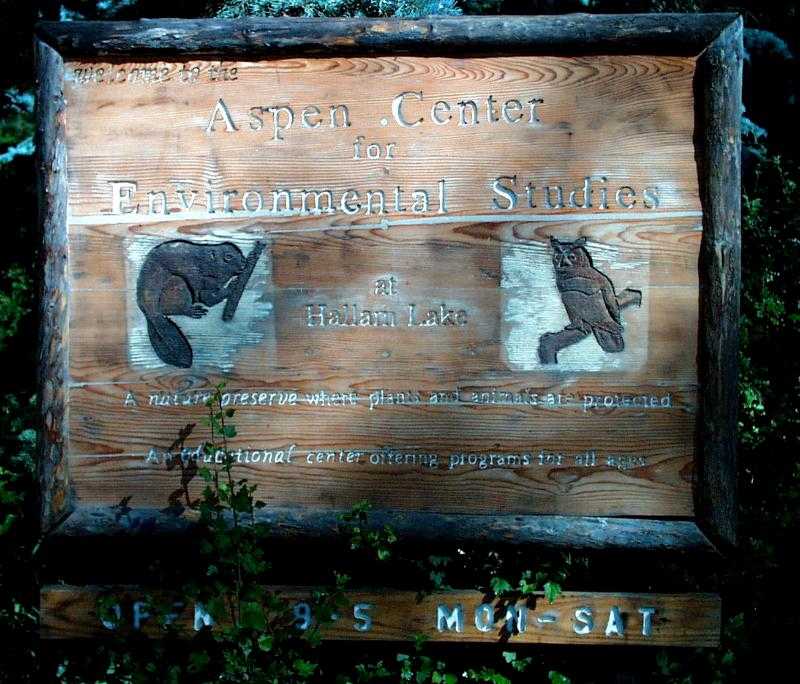 At the front entrance, we are welcomed to the Center with this beautiful sign.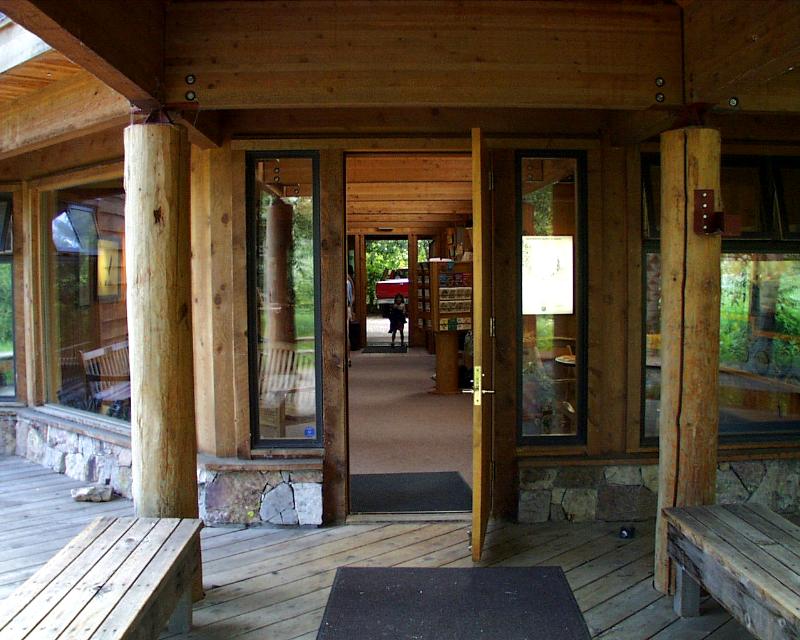 This is the entrance to the main building which houses the welcome desk, the lab, the library, the lecture hall, and the store. Very very beautiful, believe me. Who would have believed this to be in the center of Aspen?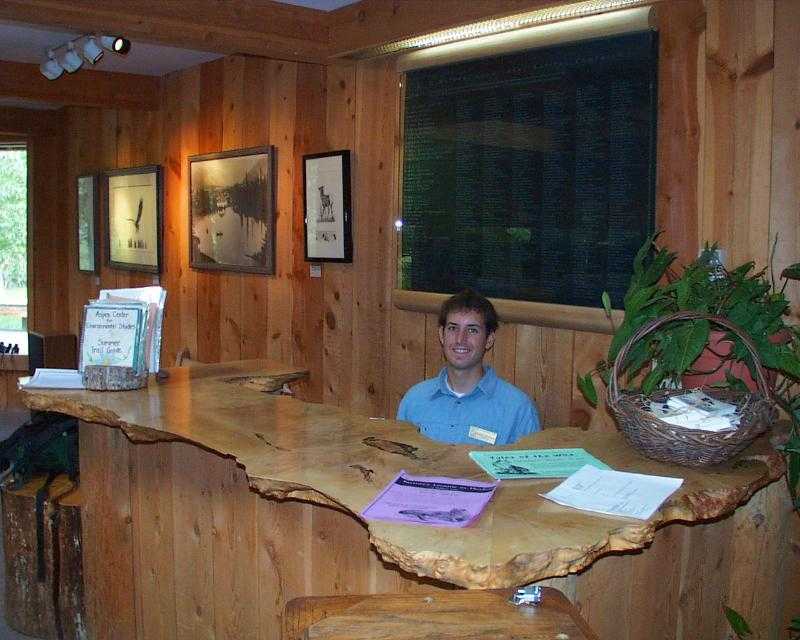 At the welcome desk inside, we can pick up brochures for the trail tour (left of photo)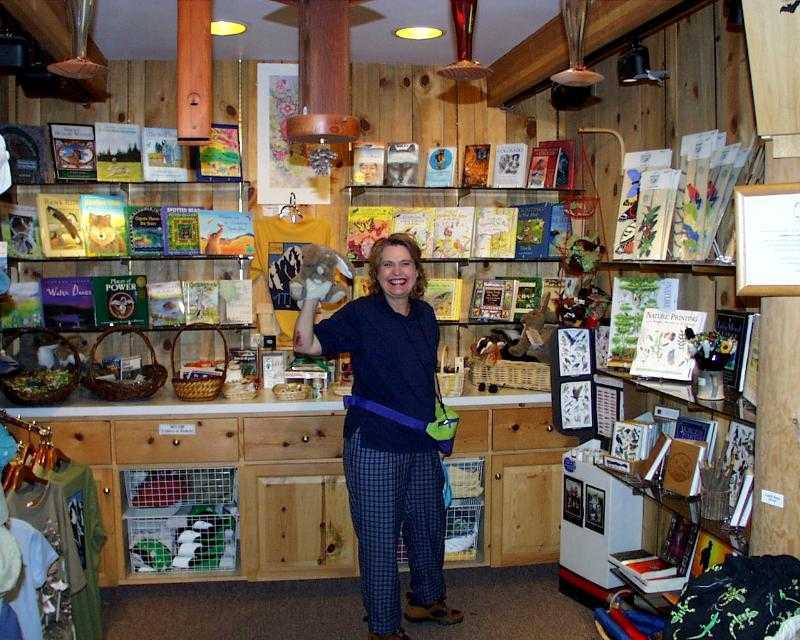 Here is the store where you can purchase books on environmental science, t-shirts, and other interesting things. Ann is buying a stuffed animal for our grandson!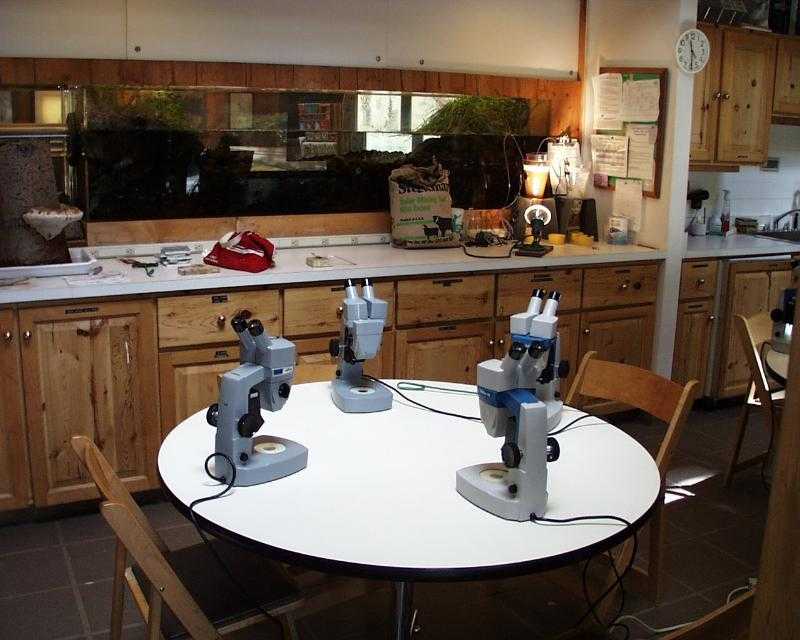 Here is the laboratory which is very well equipped with microscopes, dissecting tools, and everything one needs to get started in observing nature up close!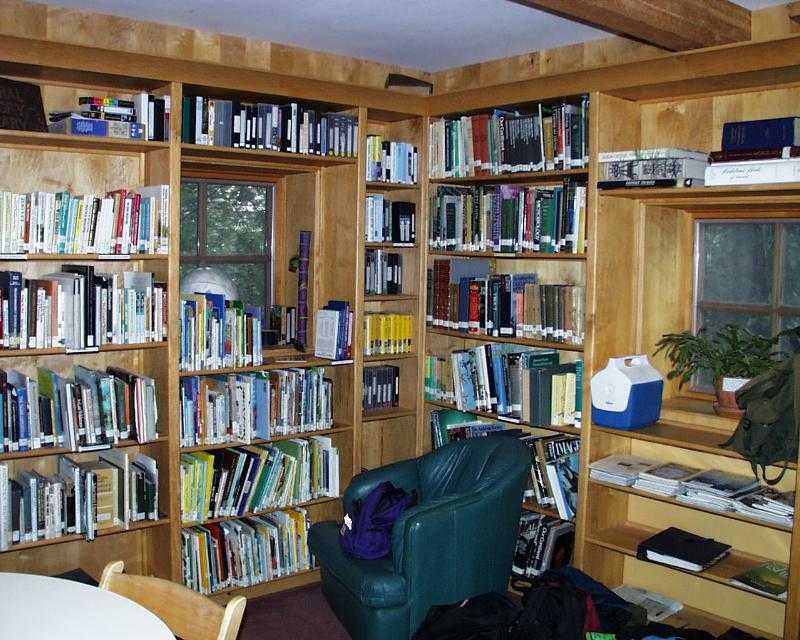 ACES has a well equipped reference library. What better way for a young child to be introduced to mother nature?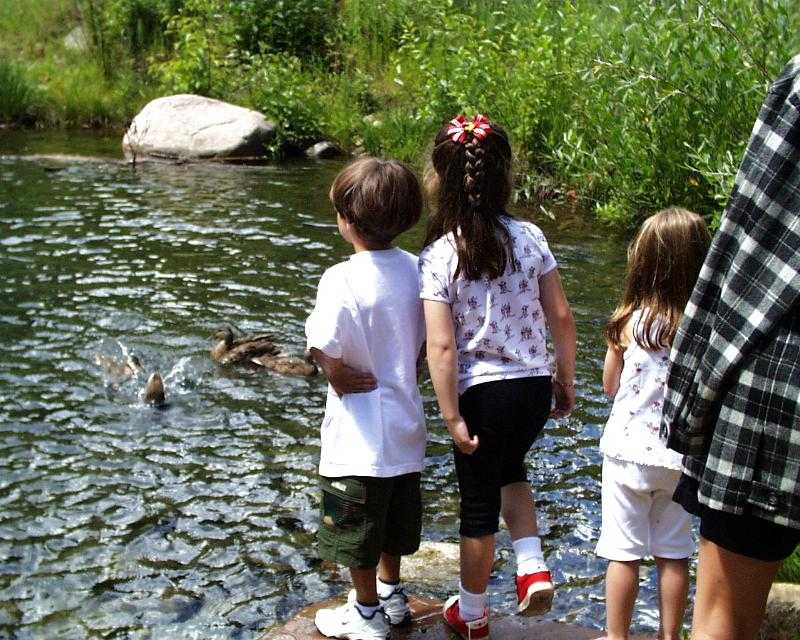 Here children are learning about aquatic life and how to preserve native rainbow trout! Young minds have a unique opportunity to learn so much here under the tutlege of the excellent staff of ACES.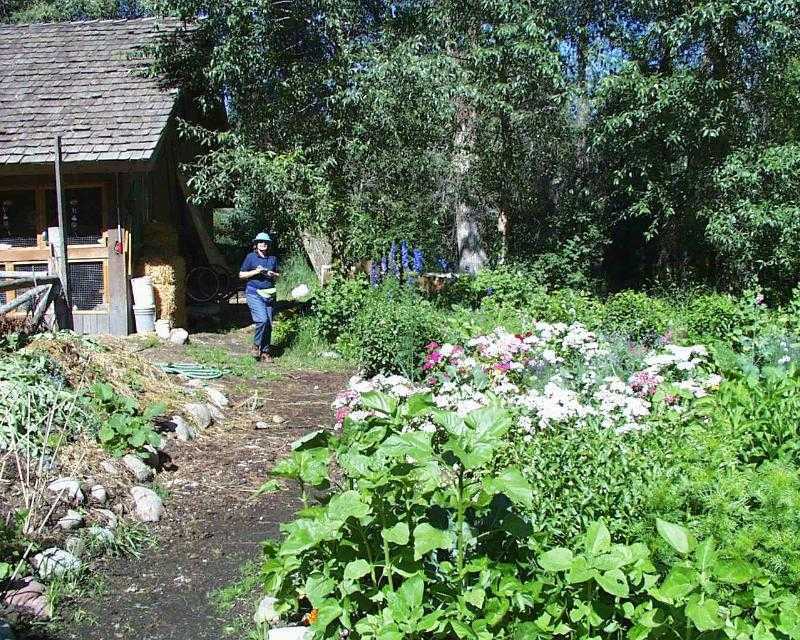 Here's the organic garden that is maintained on the property!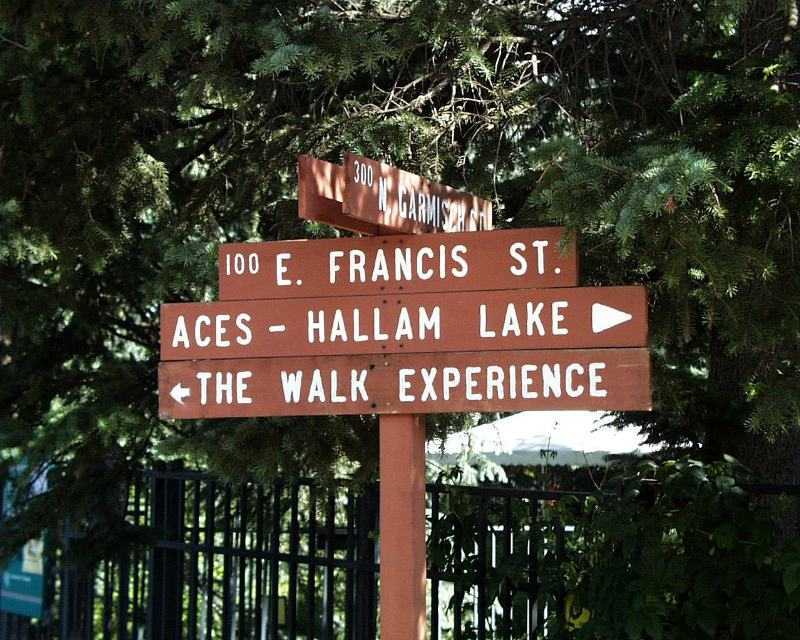 This is the road leading to the rear entrance of ACES not far from Main street, in fact only 2 blocks north! As you walk down this lovely path, you will come across the following sign , then walk along the beautiful trail below.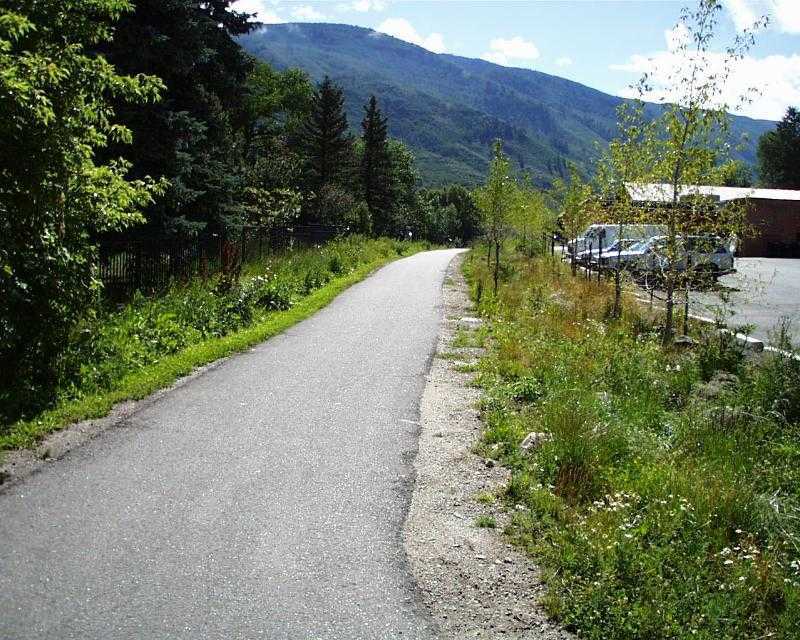 This lovely trail takes you to the back entrance (below)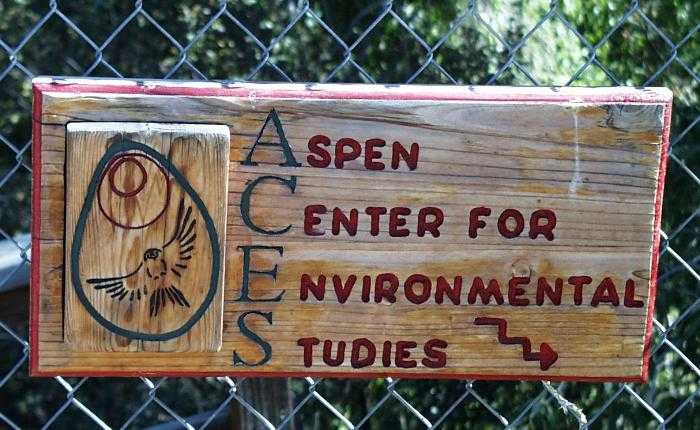 Now be sure to take this trail! It is delightful. Even bears roam on this trail in the center of town!
---
TAKE THE TRAIL TOUR by clicking on the photo below!!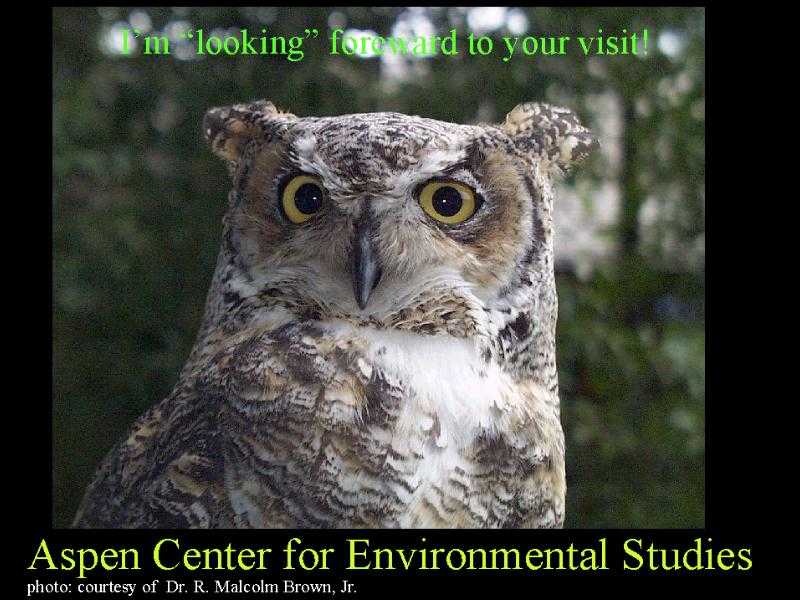 Ok, it is time for the trail tour!
Click on the image above to start the trail tour!

---
Back to RMB's Personal Homepage- click HERE
created by Malcolm on September 29, 2001
questions? contact Malcolm HERE